No.1 School Management Systems Company In India
Is it becoming a huge task to manage the administration of educational institutions? Are you having trouble keeping up with government regulations, multiple boards of education, planned events, and so on? Parents have become more active than before in their children's education and look up for updates on major school activities?
If finding answers to these questions are becoming more of never-ending loop, finding the right name for customize school management systems development becomes obligatory. Squad IT Biz, with a highly skilled team of developers and engineers, stick to all set of features required for an efficient management for school administrative tasks. We can create modules for students, employees, or general tasks such as payroll, front office, and other similar tasks.
School Management Systems Development Process We Follow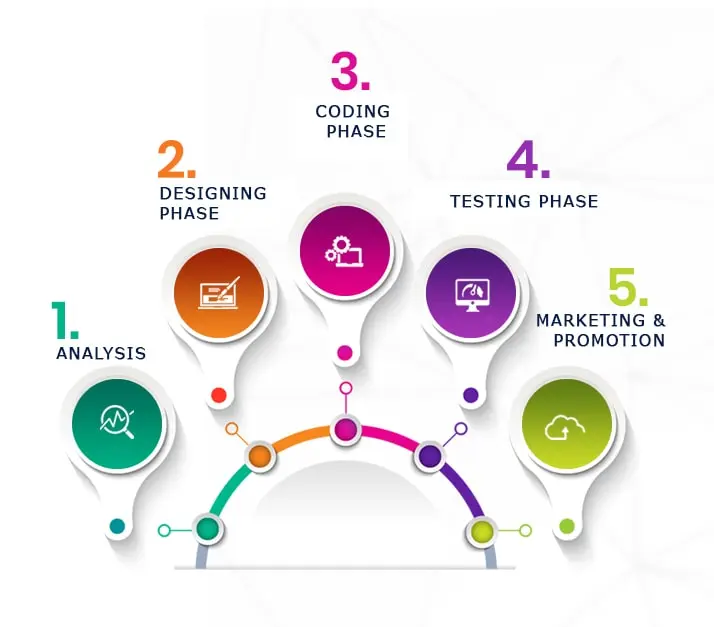 At Squad IT Biz, we follow the flexible method of software development, where we develop features and release products in reiterations. This allows us to incorporate client feedback, correct problems, and deliver a fault-free result. The following is our procedure:
Step 01
We get through detailed discussions with the school administration to learn about the school's educational philosophy, curriculum, student population, activities, and values, among other things.
Step 02
Then we build a plan that outlines everything the software system will perform, including all tasks and design. At this point, we also decide on the tools and technology we'll use.
Step 03
Integration with third-party vendors for the cafeteria, academic or office supplies, and a payment gateway for fee collection is the next step.
Step 04
Testing is an essential component of our process. We will test the software thoroughly once it is done to assure smooth functioning.
Step 05
The software system's deployment at your school is the final step. To ensure uninterrupted performance, we provide support and maintenance services.